Image Libraries for Christian Ministries
With the advent of high-definition motion and still pictures, the Church has developed a need for high-quality graphic-based communicational images for brochures, banners, booklets, worship slides, web page graphics, sermon titles, and a host of other visual applications. Church media directors, as well as other church staff (secretaries, pastors, teachers, and ministry leaders), need good quick resources for visual support material to complement their biblical content and ministries.
Below is an annotated list of image libraries for ministries (many of them I use). There are two categories. One is pay-per-use libraries and the other category has varying levels of free material. Each category is further broken into General and Christian Oriented. My top general picks are in bold to help you search for the "perfect image."
Don't think paid means better quality. Many of the free sites include high-definition graphics and some of the church resource sites are quite good even though they are free. I have found that the paid websites always have good professional material that suites most applications for Christian ministry, but with a little time and searching, you can find almost everything you need on the free sites too.
One word of caution, sites that are not distinctively Christian may include sensual, offensive, or inappropriate pictures mixed in with their topics, so be careful as you scroll through the pictures. This is especially true with pay-per-use and private libraries. I have deliberately not included sites that lack discretion in these areas, yet on occasion, you will find a few images on a couple of sites that are not suitable for church situations.
I hope these lists help you find images that are useful for your ministry. Create a cheat sheet that lists which sites are the most helpful to you. Don't put more than ten sites on your list or you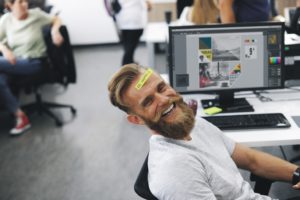 might end up searching unnecessarily long in sites that aren't efficient in locating useful images. Tape this list to the side of your computer monitor for quick reference and you're off and running.
Steve Fogg is a good resource for Christian image sites and the use of images in ministry. His website has a lot of resources that are helpful for ministry (stevefogg.com). Let me know of any graphics libraries you have discovered that support Christian ministry and I might add them to this list. Thanks!
General Pay-per-use

Image Libraries for Christian Ministries

(sensual photos found in most paid libraries)
123rf.com                                  $5 per day apx .33 pic / must subscribe
Alamy.com                                  millions of professional pictures (subscription is expensive)
Bigstockphoto.com                     $1.50 to .33 per pic (purchased by istockphoto)
canstockphoto.com                    pictures sold by credits, credits cost about .50 each
dreamstime.com                       paid and free pics (must register) includes short video clips
Fotolia.com                                 $250 month/ apx $1 per pic (affiliate possible)
fotosearch.com                           subscription service .33 pic ($3-$12 per photo)
gettyimages.co.uk                       London based famous pics and multiple libraries (photos.com; thinkstociphotos.com; istockphoto.com)
istockphoto.com                       $ 10 pic/ 3 credits (affiliate possible)
morguefile.com                           basic pics 800 X 600 pixels (offers free photo class)
shutterstock.com                       subscription service .33 pic (affiliate possible)
stockfreeimages.com                   $.05 per image/ many free images too (associated with dreamstime)
stock.adobe.com                          $10 pic / 10 images per month for $30
twenty20.com                               $25 and up per pic
unsplash.com                              10 free every 10 days (scenic)
Christian Oriented Pay-per-use

Image Libraries for Christian Ministries
123rf.com                                     has Christian topics (various subscription plans)
christianpics.co                             $59 year for over 20 categories
christianphotoshops.com             $5 picture, professional and very creative images
gracewaymedia.com                    $249 year for stills and motion graphics
lightstock.com                              $10 per pic, lots of high definition pictures
sharefaith.com                              $17-month minimum membership (free trial)
worshiphousemedia.com             mini-movies, motion bMini-movies stills for sale
General Free Image

Libraries for Christian Ministries
dreamstime.com                        some free and paid pictures (need to register, limited free pics)
finda.photo                                  similar to unsplash stills, very nice
flickr.com                                     requires a yahoo account and subject to various restrictions
freefoto.com                                limited free pics (requires attribution)
freeimages.com                           associated with istockphoto (need to register) excellent pics
freenaturestock.com                    beautiful nature scenes for backgrounds
freepik.com                                  must give attribution, premium license at a cost (wallpaper, photos, etc.)
freedigitalphoto.net                     free is low resolution/ $3 to $10 per pic (registration needed and give attribution)
freephotosbank.com                    easy to use website (related to dreamtime.com) pictures of objects
freemediagoo.com                       small library (related to depostphotos.com a paid service)
freerangestock.com                   need to register to download (great pics)
getrefe.tumblr.com                      real life scenes
gratisography.com                       high-res pics in several categories (humorous faces)
imageafter.com                            textures are very useful for backgrounds
imcreator.com/free                      small but useful gallery of pics/ web designs (attribution required)
jaymantri.com                               Southern Californian offering his scenic pics for free
littlevisuals.co                                author died, but pics are still offered free (limited library)
morguefile.com                           good pics and free photo class (linked to 6 other sites)
nos.twnsnd.co                               antique photos (large library) NEW OLD STOCK
openphoto.net                              must give attribution (average quality pics)
pexels.com                                   requests a donation per pic
photobucket.com                          videos and graphics for free
picjumbo.com                                pics especially having to do with food, but lots of other things
picography.co                               70 free evocative pics
pixabay.com                                  lots of quality scenery pics
presentationmagazine.com          PPT templates (basic)
publicdomainarchive.com            public domain sight managed by an individual (depository)
rgbstock.com                                large organized simple pics, very good (attribution required)
smiletemplates.com                      some free PPT slides (need to register)
stockARch.com                              must give attribution (no people pics)
stockfreeimages.com                  associated with dreamstime but free
stockvault.net                                free and paid pics (shutterstock affiliate)
stocksnaps.io                                 photos are categorized for ease of use
Suprfamous.com                           aerial photos from a private collection (attribution required)
USA.gov                                         pic from the government
nasa.gov                                       pics from space/ new horizon image gallery (excellent space pics)
commerce.gov                              pics of general interest  (categories)
photolib.noaa.gov                         NOAA photo library of weather/ earth
unprofound.com                           some professional/ amateur pics
unsplash.com                                beautiful photos, able to search using keywords
visualhunt.com                              professional photos (includes religious topics)
Christian Oriented Free Image

Libraries for Christian Ministries
ccvresources.com                          church's previous artwork offered freely
churchmediadesign.tv                   logos, graphics, short videos (some motions are pay-based)
churchmediadrop.com                  the blog for churchmediadesign.tv
clipart.christiansunited.com           line drawings, clip art images (over 30 categories)
cmgcreate.com                              good abstract backgrounds, both stills and motion
creationswap.com                          photos are topical
freebibleimages.com                     photos and cartoons organized by scripture references
freechristianimages.se                   banner type pictures (some are pretty basic)
freelyphotos.com                           8 categories relate to church activities
gracewaymedia.com                      3 free pictures per month; $19 month for a full subscription
lifechurch.tv                                    motion and still graphics
lifetime.christianpic.co                   5 small free collections
newlifechurch.tv                            themed graphic packaged they designed and offer freely
open.life.church                             must sign up to use their resources
openresoures.org                          contemporary slides and graphics
pixelpreacher.net                           free and paid slides and video loops
tiseupresources.com                      sermon and other Christian slides and templates
saltful.com                                     beautiful nature pictures, Christian oriented, no indexing
seeds.churchothemove.com/resources           youth videos, basic motion graphics, drama videos, artwork, stills
stuffcanuse.come                           banner graphics for churches and youth groups
vintagechurchresources.com         kid's graphics, sermon titles, and other graphics
Libraries of
Scripture verses with images
123rf.com                                      pay-per-use professional images (purchase credits)
allposters.com                               large prints for sale
bibleinspirations.org                     generally good quality images
bibleverseimages.com                  organized by book and topic
crystalgraphics.com                      pay-per-use Scripture verses and picture images
darrellcreswell.wordpress.com     private collection of inspirational quotes with Bible reference
desktopnexus.com                       various inspirational quotes including Bible verses
freechristianwallpaper.org        beautiful scripture wallpaper for various applications
free-christian-wallpapers.blogspot.com                 very nice poster quality verses
heartlight.org                               can browse by books of the Bible
lovethispic.com                            biblically themed pictures (with Scripture reference)
photobucket.com                         photo storage, affiliated with dreamstime, some verses
photoswithquotes.com                has a section for Bible verses
Using Copyrighted Images
There are two types of images on the world wide web. They are non-copyrighted and copyrighted images.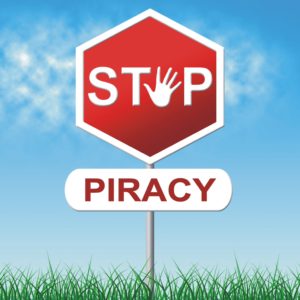 Non-copyrighted images are mentioned as such and can be used for any purpose. Some of the above sites are owned by churches and when they specifically say their images are free to use they are waving their protection under United States copyright law (Title 17). This is also true when images become public domain images. This also includes all government images. The United States government cannot copyright its products (documents and images). All three types are free to use in whatever manner you choose. However, just because an entity (person or organization) chooses to allow their material to be freely used, does not mean another entity can copyright and exclusively own that image. Copyright usage and copyright ownership are two different issues. When in doubt, contact the owner and ask for permission to use their image.
The problem with usage appears with copyrighted materials. To copyright an image is to claim protection under United States copyright law. To acknowledge copyright ownership the federal law requires that the owner attached to their work the word "copyright" or the international copyright symbol © along with the date of copyright and the name of the owner of the copyright. It looks like this: "Copyright © 2017 Jim Klukow."
Some copyright owners allow their images to be freely used but do not give up the right to that image as their property. Usually, when the image is copyrighted attribution is given to the source (owner of the copyright). You will notice on my website when an image is copyrighted that somewhere in the image (usually at the bottom) a copyright notice is given or an attribution is acknowledged. An attribution looks like this: "Image courtesy of (owner's name) at (website address)."
Churches have difficulty with the application of copyrighted material due to an exception in Title 17 of the U.S. Code. It states there exists a fair use of copyrighted content (words, pictures, etc.) for educational purposes. Church often reason that since religion includes educating their followers that they are covered under this exemption. That is not correct. Fair use only applies to educational institutions (schools, colleges, universities) and fair use only allows a limited amount of copyrighted material to be used in the class presentations as part of the curriculum. Churches are not recognized by the IRS as educational institutions even though they do a fair amount of educating of their followers (Sunday schools, small group studies, etc.). Churches are religious institutions and if they need to copy copyrighted material (music, studies, and images) they must either purchase a copyright agreement from the source owner or obtain written permission from the copyright holder to use, display, present, and store copyrighted content of any form.
This may sound limiting to ministry but it doesn't have to be. It's not hard to obtain permission from authors and many exceptions are made for the sake of the gospel. When an author gives permission it's important for church users to acknowledge that copyright usage has been permitted and clearly state it. CCLI is a Christian organization that has made it easy for Churches to used copyrighted music in their ministries. By paying a minimal annual fee Churches can have almost unlimited access to use Christian music at church. Subscription fees to image services is another way to get access to almost unlimited use of material for visual purposes.