FREE Retreats for Pastoral
Are you on a tight vacation budget? Do you enjoy relaxing in a Christian environment either in the woods or at the beach? My family and I have found two great places to vacation that offer to active pastors and their families accommodations that are perfect get-aways. I just spent four days and three nights at a beautiful Christian retreat center in Williamsburg, VA and thought other pastors and their families would like to know about two very kind offers to pastors serving a church.
Williamsburg Christian Retreat Center   
My family and I stayed in a cabin that was one of the most spacious, clean, and enjoyable camping experiences we have had. The location was close to all the attractions in the historic section of Williamsburg, VA (20 minutes away). The grounds are beautiful with lots to do including a pool in season. On the 300 acre property, there were plenty of easy hiking trails through their private woods.
The Williamsburg Christian Retreat Center offers to pastors and their families two free nights in either their 22 site RV campgrounds (they also have a tent village next to the pool), in the cabins we stayed in that sleeps seven (which are very nice and modern), or in the Oakwood Lodge (which includes a room for four or a room with a kitchenette that sleeps two). If you want to stay for more than two days, like we did, they only charge 50% of the regular room rate per night. When meals are served in the beautiful dining room those meals are also discounted 50%.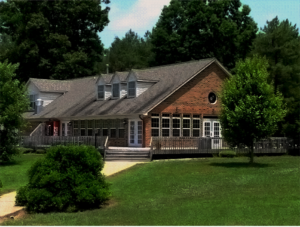 They also offer pastor's a personal rest and renewal retreat for up to four nights in the Oakwood Lodge. This is an excellent place to be refreshed, be alone with the Lord, or catch up on some future studies. Linens and towels are provided and some rooms have a kitchenette if you don't want to enjoy the meals in the dining room.
Give them a call at 1-866-566-WCRC or look them up at www.wcrc.info.  Here are directions to their Retreat Center: Exit Interstate 64 on #227 and go north on Route 30 for just under a mile. Turn left on Route 601 (also called Barnes Road). Travel one mile and you will find the entrance on the right. Drive down a gray gravel driveway for about a half mile and the office/dining room will be on your left. Their address for your GPS is 9275 Barnes Road, Toano, VA 23168. Tell them Jim Klukow recommended their camping ministry to you. ENJOY!
Myrtle Beach Christian Retreat
Here's another great free stay for active pastors. It's called Myrtle Beach Christian Retreat. This is a year-round Retreat Center. The Retreat Center is located about two blocks from the beach and is a wonderful place to take your family. The food is good, the location is excellent and the accommodations are relaxing. This Retreat Center has been serving churches for over 65 years and with reasonable prices.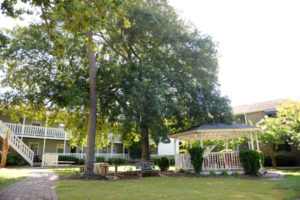 Rev Henry and his wife Lynn Brock are Executive Directors who have hearts for encouraging pastors, so they offer pastors and their families a once a year get away. From August to around the end of May a pastor and his immediate family can reserve a room for up to five days and four nights (Monday through Friday) for free. The one exception is during spring break when the Center is booked solid with youth groups.
The rooms are basic (bring all your own linens) and the four-acre campus is tightly packed with buildings (after all it is beach property). They have a great 250 seat main conference center and an Olympic sized pool. The walk to the beach is wonderful. They even allowed us to use one of their golf carts to drive to the beach access. My kids thought that was pretty cool that I drove them to the beach in a golf cart. This Retreat Center is only minutes away from lots of fun things to do and places to eat in Myrtle Beach, SC.
If you want a simple and relaxing time at the beach this is the place to be. There was a youth group at the Center while we stayed there, but we didn't notice any additional noise or congestion in the dining hall. The staff was very accommodating and it's always nice to vacation with others Christians.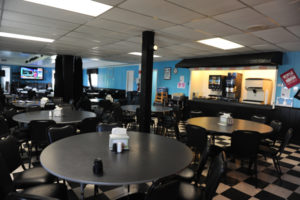 You can reach Rev. or Mrs. Brock or one of their staff at 843-272-6649 or find them on the web at www.mrcr.org. For your GPS here is the address: 4105 Poinsett St. North Myrtle Beach, SC 29582. Hope you enjoy this great spot as much as my family did. Again, let them know that Jim Klukow recommended their ministry to you.
And, if you are planning a retreat for youth or adults these two locations are perfect!
If you have found a great place for ministers to stay for free please send me that contact and I will visit and write a review.  For ministers on a tight vacation budget, kind people like the Williamsburg Christian Retreat Center and the Myrtle Beach Christian Retreat staff can't be beaten. They were truly a blessing to me and my faour families.