The Fear of Rejection or Ridicule
The fear of rejection is a powerful deterrent to sharing your faith. Thinking someone will ridicule you for standing up for your faith can paralyze evangelism efforts.
These fears take on two forms.
It comes in the form of bullying or teasing.
It is experienced by being ignored by another or ostracized by one or several people.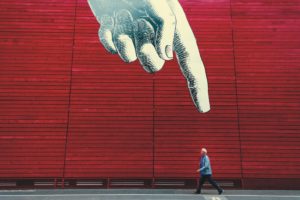 Everyone feels rejected at one time or another. Prolonged or constant rejection, in either form, is a serious problem when it happens in a close relationship. Feelings of rejection are commonly associated with loneliness, low self-esteem, acts of aggression (passive-aggressive behavior), and depression. The fear of rejection or ridicule can lead to insecurities that manifest themselves in overachieving or social sternness. In the Church, it often produces defensiveness displayed by legalistic behaviors and beliefs.