Excitement and Frustration
The beginning of a new year brings excitement and anxiety. We are excited about new opportunities and adventures but also concerned about the future and safety of our families.
If a survey asked people to list what are the most common sources of concern or frustration, placed on the top of that list would be fatigue. Time and money pressures are genuine concerns. They make it hard to relax and enjoy what God offers us. Trying to make ends meet can be exhausting.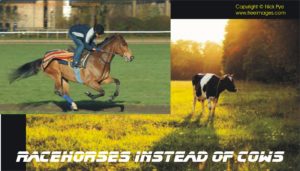 Fatigue can result from being overcommitted. We like what we do so we pour all of our resources into it. This, to some degree, is satisfying but stress and uneasiness about the future can be emotionally exhausting.
Many of us live with too much stuff jammed into our bag. We say yes to too many things, then we pull back, only to jump back into doing too much after a brief resting period. This is a fatigue cycle. Can you imagine Jesus jamming too much into his life?